Shop
AMMO: (Call for pricing)
Federal Gold Medal Match 168gr BTHP


Scopes: (Call for pricing)
Leupold MK-4 LRT 4.5x14x50(mil dot/TMR)
Leupold MK-4 LRT 4.5x14x50(illuminated MIL DOT/TMR)


Rifle build:
Cal: Caliber of your choice
Action: Remington 700 S/A (Magnum actions additional cost)
Barrel: Mike Rock 5R Stainless Steel, M24
Stock: McMillan M40 or A1-A5.1" Decelerator pad
Description: Action and bolt trued. Match Grade chamber. Head space set between 1.630-1.631. 11 degree target crown. Accuglass bedded. Alloy pillar bedded. Sub 1/2 MOA guaranteed.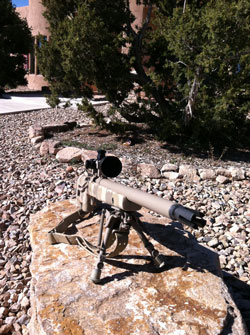 Please call or email for pricing & ordering information